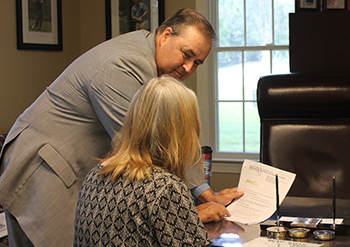 Many times we answer questions from health care professionals, and other attorneys who may assist an individual with a Worker's Compensation claim, personal injury, or other medical-related law cases and want to outline a few considerations for referral for Social Security disability, as well as remove some common misunderstandings about disability claims.
Signs For Eligibility
When your patient or client experiences symptoms that prevent them from working full-time in any position consistently or reliably, they could be entitled to Social Security disability benefits.
Considerations in Determining Eligibility
An individual who may be eligible for disability should be seeking treatment for their condition consistently. Good, aggressive medical evidence will be needed to support their claim.
Often individuals feel they are disabled because they can no longer make the same income they did before their symptoms presented. If your client or patient can do any job, full-time reliably and consistently, they would not be a good candidate for Social Security disability.
Writing a statement of disability is helpful but does not guarantee eligibility. We are always willing to help other professionals understand what it truly takes to have their opinions valued by SSA. It is almost always way more than you may think.
How to Refer a Patient or Client
If you think a patient or client you are working with has a claim for Social Security disability, please email info@bkbillman.com. We will respond to you within 48 hours on next steps for your client.
You can also have your client/patient schedule their free consultation using our online submission form.
Thank you for considering us for your patient/client.